Mini Falls of the Subway
The Subway slot canyon in Zion National Park offers canyoneers some of the most epic scenery the park has to offer.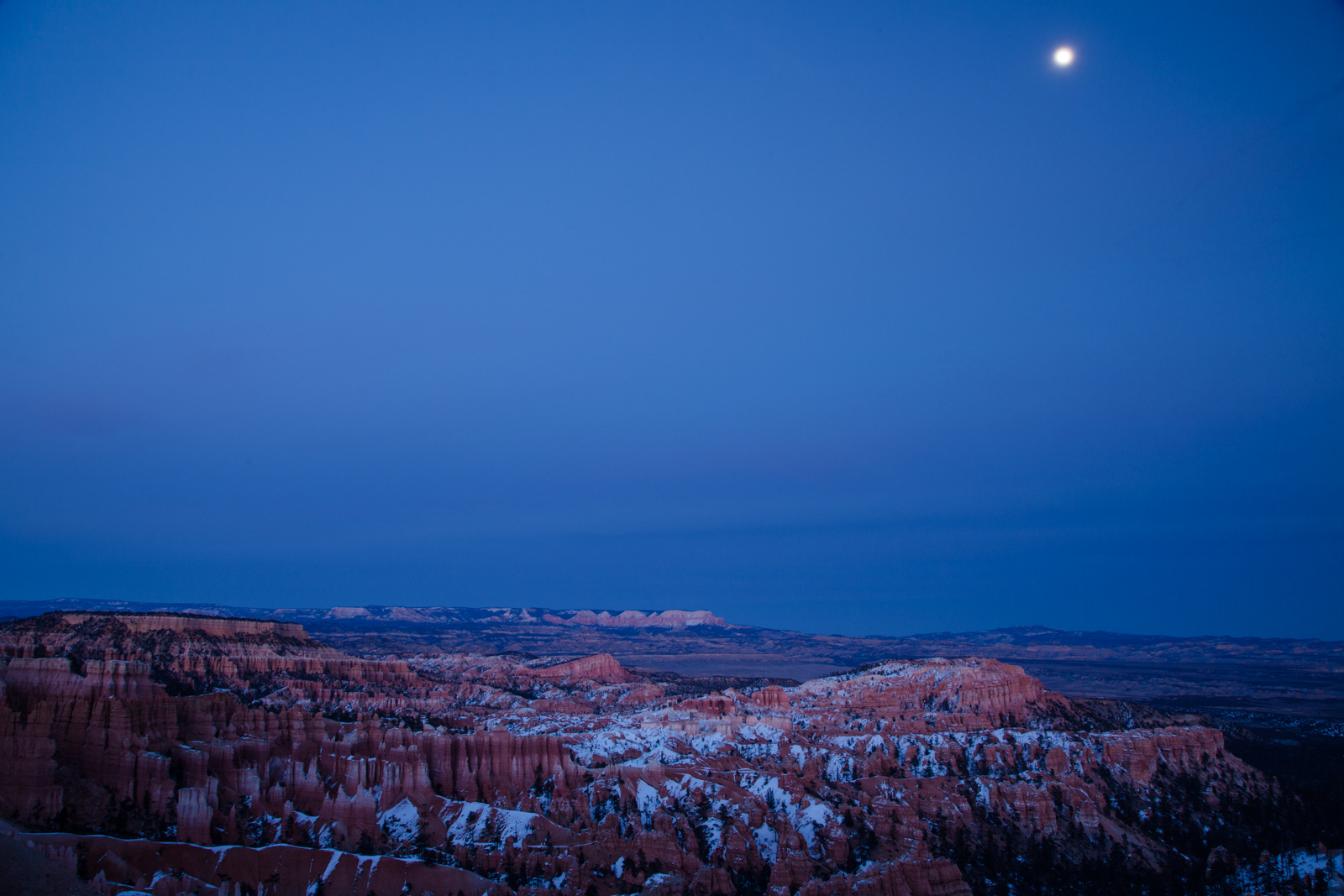 Moon over Bryce
Bryce Canyon at its most beautiful time - winter. Where the contrast of snow and red rock draw you and make you forget it's 0 degrees.
Grandness of Grand Canyon
Winter sunset warms the Grand Canyon.
Desert Pinks
Setting sun accentuates the dramatic colors of Southern Utah's geologic wonders.
Remains of Mojave
Mojave National Preserve offers many adventures, including exploring the old remains of a town California train town forgotten.
Winter's Magic
Bryce Canyon National Park